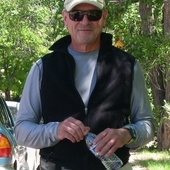 After 21 years in the military, including three combat tours, Mark Williams retired and decided it was time for something new. He took a job as a facilities technician and mechanic at Ft. Hood, a military base near Austin, Texas, and began to pick up side jobs helping families around the area. Within several months, Mark's side business was booming. Here are Mark's four tips for creating a profitable part-time contracting business of your own.
1. Don't Wait to Call Back
Part of Mark's success was his dedication to prompt callbacks. "When I was an Army recruiter, we had a saying: 'first to contact is first to contract,' and that's the way I treat anyone who calls. I always call back within 15 to 30 minutes."
2. Get Online
Investing in an online presence with HomeAdvisor has helped Mark automate his advertising, which leaves him more time for his day job and family. "I work with 37 technicians here at Ft. Hood, and they think it's pretty cool I get a call with a lead and don't have to search for jobs. The jobs find me," Mark said.
3. Choose the Right Leads
Mark's word-of-mouth business was successful, but when he turned to online lead generation, his jobs really started booming — which brought about some new challenges. Finding steady help and balancing his full- and part-time jobs with family time wasn't easy. To keep himself organized, Mark occasionally lowered his online lead flow and accepted only jobs that he enjoyed or could accomplish in a weekend.
4. Pay attention to Your Community
Using his military background and contracting skills, Mark began tackling projects for veterans and active-duty members — especially those with disabilities — around Ft. Hood. "I just finished a wheel chair ramp for the wife of a retired marine," Mark said. "Her husband had recently passed away and she needed assistance getting in and out of her house. I also installed a handicap-friendly shower in her home." Additionally, Mark finished a sunroom for an active-duty resident with a disabled daughter. "She liked to sit outside, but her disability and the temperatures made it difficult."
By focusing on scheduling and organization, and paying attention to the needs of his fellow residents, Mark has grown a business that's as profitable as it is community-oriented.
Stay Up to Date on Trends
Get the latest marketing & business tips in your inbox.