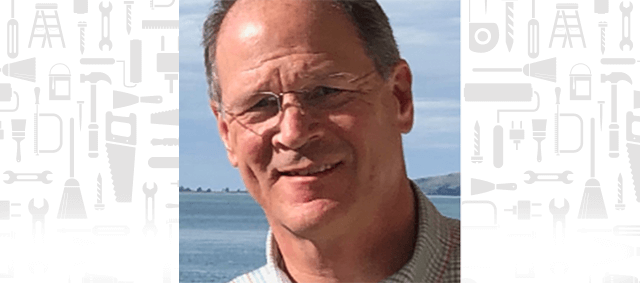 Neil Satterlee is the President of Mountain View Exteriors in Kodak, Tenn. His current company has been in operation for six years, but his history in the industry and the breadth of his experience is much more expansive. For 26 years – from 1986 to 2012 – he was one of the largest remodeling contractors in Northern Michigan. Then, when the window of opportunity to "retire" in Tennessee opened up, he took a chance on rebuilding his reputation on new terrain. By closely managing his lead flow, he has grown his business and maintained a remarkably low advertising and lead cost – and cut his work week back to two days.
Q: What was your vision for starting a company in Tennessee?
A: I had an individual give me some advice back in 1986 when I opened my first business. He said: 'Don't invest in bricks and mortar. You have to think about spending your money on generating leads.' 26 years later, I thought it was time to listen to Ralph. So, I just wanted to open a small little business here, maybe have a couple of crews and a home office. Something I could manage and do part time. Now, my biggest overhead is HomeAdvisor.
Q: How did you land on HomeAdvisor as a lead source?
A: My original thought was: I'll just knock on doors and canvass to get leads. But I did that for a couple of months and it didn't work out very well. After our first year, I decided to sign up for HomeAdvisor in addition to some other lead sources I'd been using. It was almost as if they were in a race. I wanted to see which was going to perform best for me. It was an experiment to figure out what I was going to do long-term for leads. Two years ago, I stopped doing business with anybody other than HomeAdvisor.
Q: How do you make HomeAdvisor work for you, and how can others do the same?
A: Managing lead flow is the key. And I've gotten better and better at it. Two reasons to manage your lead flow: so that you can instantly contact people and so that you're not running around like a chicken with your head cut off, where you've got too much work.
Neil Satterlee's Lead Management Road Map
There's a ton of people around the country that would love to be doing what I'm doing: Where they could work a couple days a week and make a great income hardly working. It's all about managing your lead flow.
Hire the Right People
"I've completed over 700 jobs, I have 111 reviews with HomeAdvisor to date, and 106 of them are 5-star. The only way you're going to do that is: You have to be extremely picky with your help. There's no substitute for that. When I moved down here, I took a couple of months off and just interviewed to make sure I got the right people. And I have the same two crew leaders I hired six years ago."
Man the Spigot
"The nice thing about HomeAdvisor is that you can manage your lead flow. Just like turning the faucet on. You can have a nice little trickle, you can turn it off or you can turn it on full blast. It's imperative that you know how and when to pause your leads. You have to manage it to where you can instantly react. And the best way to do that is to assign one person to handle it – have the right person managing your leads. Any time you're not in a position to give an instant response, have your leads paused. If you do that, anybody can do what I'm doing."
Track All Lead Sources Closely
"Every single lead that calls in or comes in over the internet, we want to track how that lead was generated so we know what's working, what's not and what our marketing cost is. All I want to know is what motivated people to pick up the phone or go online and contact me now. Because that's the only thing that worked."
Know Your Numbers
"It's not about how much you spend, it's what your advertising cost is. You've got to manage the numbers very, very closely. And the numbers tell the truth. Track your lead costs for the long term. For my first month with HomeAdvisor, back in 2013, I can tell you what I spent and what I sold in business. First month, I had a lead cost of about 3.3 percent. The second month was 8 percent. But the last 5 years, I've sold 3.2 million dollars in just HA business and spent about exactly $125,000 for the leads. That's a 3.9 percent advertising cost. You can't beat that with a stick."
Think Big Picture
"I track everything monthly. Don't worry about daily. Don't worry about weekly. Do it a month at a time. I realize that I have to pay HomeAdvisor every Friday, but I look at the monthly picture. Daily or weekly is going to freak you out. What did you sell monthly? What did you spend monthly? What's your monthly advertising cost?"
Work on Your Handicap
"I try to limit my work to Monday and Tuesday. I golf a lot more than ever before, which has definitely made for a much better golf score. Now, my wife Marilyn and I get to travel pretty much whenever and wherever we want. In fact, we just got back from a 3-week trip to Australia and New Zealand for our 40-year anniversary."
*Angi Leads is formerly HomeAdvisor Pro
Stay Up to Date on Trends
Get the latest marketing & business tips in your inbox.