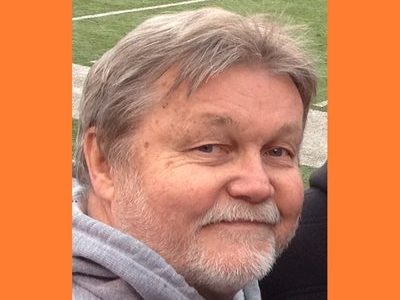 Joe Kennedy worked for many years as a salesman at various big-box stores and specialty retailers, eventually becoming an independent contractor in 2013. Now, as the owner of Kennedy Windows and Doors in Sea Girt, New Jersey, he's using his expertise to grow a successful business of his own. Here, Joe shares his top three tips for using past experience to gain customer trust and referrals.
1. Build Your Business on What You Know and Do Best.
Kennedy Windows and Doors installs Pella products exclusively, and since Joe worked as a Pella sales rep for nearly 10 years before starting his own business, he knows their products inside and out. As a certified Pella contractor, Joe is always up to speed on Pella's parameters for installation, so his customers can rest assured that everything will be done according to spec.
"You become a certified contractor by going through training and passing a number of tests, and you upgrade based on the amount of volume you do, which is how I reached Platinum status," says Joe. "It's not that I'm a genius; it's that if you do something for 10 years, you end up getting pretty good at it. I'm familiar with the older products because I sold them all, and I can identify the improvements that are happening with the newer products."
2. Use Your Network to Your Advantage.
Knowing the right people — and being able to call on those people for help when you need it — has been tantamount in building his business, says Joe. "You know the right people, you find out who knows what they're doing, and those are the people you call on. I have one company I call when I need a crane. I've been around so long that I know all the people I need. I can even help people who aren't going to hire me."
3. Use Online Marketplaces to Build Business + Boost Credibility.
Using sites like HomeAdvisor helps build business in two ways, says Joe. Not only do potential customers see reviews from happy customers about the past work you've done, but you also get to connect directly with those homeowners when they're ready to hire.
"What I like about HomeAdvisor is that it directly connects you with the customer," says Joe. "You know they're serious, and you don't have to do a lot of shotgun advertising. I've done mailers, valpaks, ads in the newspaper, and even if you're good at marketing, it's still a shot in the dark. With HomeAdvisor, you're paying for the contact. You're not just paying for a sign and hoping somebody sees it."
"Honestly," continues Joe, "HomeAdvisor is like my iPhone; I'm only using 10 percent of it! There's a lot more I could be doing, and I'm trying to get better at that. At the end of the day, it's about doing the right thing by the customer. And if you do the wrong thing, you won't be doing it long."
*Angi Leads is formerly HomeAdvisor Pro
Stay Up to Date on Trends
Get the latest marketing & business tips in your inbox.