By Lauren White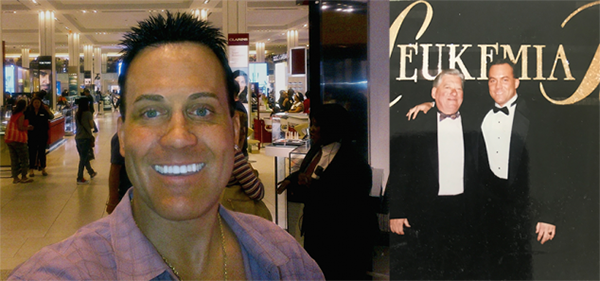 Reid Gravitte is the President of After Hours Home Improvement in Springfield, VA, a business begun by his father and grandfather. He has proudly followed in their footsteps, earning his licenses in home improvement, building, HVAC, master plumbing, gas and electric. Gravitte says that obtaining his licenses and joining the family company was the best decision he ever made. His second-best decision? Joining HomeAdvisor.
Q: Joining HomeAdvisor was one of your first initiatives with After Hours Home Improvement. Why was that important to you? And what was the impact?
A: "When we first joined, they played a huge role in us getting bigger and able to manifest our company to where we could get out in front of more people in Fairfax County. And that was our goal. With the internet coming into existence, it was really tough. There wasn't a really great way to get out there besides people finding you in the phone book. So, partnering up with HomeAdvisor allowed us to get to a broader audience. Once we got to that broader audience, our goal was to keep a client for life. And we've been able to have sustained relationships with a lot of our clients for years."
Q: How do you make the most of your relationship with HomeAdvisor?
A: "My whole endeavor—and I have employee meetings about this; we meet every week—is that, when we are out doing a job, not only are we representing After Hours Home Improvement, but we are representing HomeAdvisor. And I say that because of this: When we started with HomeAdvisor, our revenues went up probably 400 to 500 percent because of the clientele we gained. So, I tell my employees that, when we get slow five years into the future, ten years into the future, I want to be able to rely on HomeAdvisor's clientele. If we represent ourselves and HomeAdvisor with nothing short of excellence, then people are going to say, 'Hey, I used this great service called HomeAdvisor. I found this great company — I'm going to go back to HomeAdvisor to get something else.' Or they go and tell five or 10 people. I want to make HomeAdvisor look great and ourselves look great because, yes I want the client to call me back, but I also want HomeAdvisor to be around for the next two decades."
Q: In your first year, you got over 70 reviews on HomeAdvisor. Today, you have nearly 200. How do you encourage your clients to write reviews?
A: "Obviously, we do a good job. But that's still not enough because people say they're going to leave a review but time gets away from them. What I like to do is two things. I'll try to get in front of them with some type of platform while I'm there and engage with them and have them write a review then and there. But I feel them out, because I don't want them to think that's what I'm all about is getting the review. Another way I entice them is I say, 'If I were to give you a little bit of a discount on this job, would you be willing to write a review of how good we did today?' And get it in there, so they don't forget about it. I don't like to hound them about it, but reviews are certainly good to have. So, if they don't present themselves to do it, then I try to do it when I'm engaging with the client or offer them some type of discount. And say, 'Hey, I'm going to send you a link to make it even easier for you to leave the review.'"
Q: What can professionals do to earn those coveted five-star reviews?
A: "The best tip I can give somebody is customer service, customer service, customer service. I can't stress that enough. Just listen to your clients. Listen to what they want. Don't just hear them, listen to them. Go above and beyond. Do it with a smiling face. Do it with care, with concern. Make it a great experience."
*Angi Leads is formerly HomeAdvisor Pro
Stay Up to Date on Trends
Get the latest marketing & business tips in your inbox.