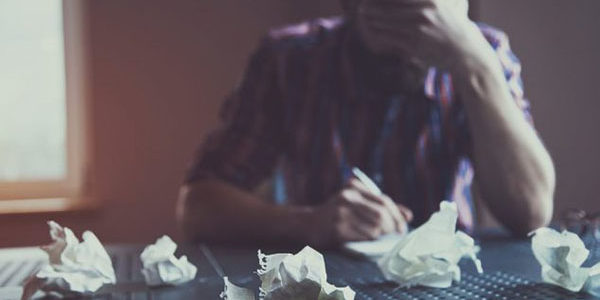 You don't install sinks backward or fall through attic ceilings, but you might be making other, less obvious mistakes without even knowing it. Here are five costly — and common — business mistakes and how to fix them.
Mistake #1: Over Promising.
Over promising usually ends in under delivering — which always results in an unhappy customer.
The Fix: Understand what's feasible with the budget, scope and timeframe of your job — and what's not. A client may be disappointed with a smaller project, but he or she won't be disappointed with specific deadlines, accurate budgets and wow-worthy results.
Mistake #2: Missing the Mark with Technology.
A limited digital reach can make potential customers suspicious and short circuit the growth of your business.
The Fix: Adopt a simple digital presence. A basic Facebook page or website with your location, hours and phone number will help you find customers, gather ratings and make a great first impression with potential clients.
Mistake #3: Overlooking the Details.
Missing small details may seem minor to you, but it's a sure bet that your client will notice — and remember the next time he or she is looking for a pro.
The Fix: Go the extra mile — clients notice every inch. Small things like wiping down counters and floors after a job, thoroughly cleaning the job site or tackling a small, around-the-house problem as a good-will gesture will result in rave reviews to friends and family and ensure future jobs.
Mistake #4: Lack of Communication.
Working in the dark makes homeowners nervous and can lead to misunderstandings and disputes — especially when it comes to money.
The Fix: Involve your client in every step of the process, from drafting the contract to finalizing the finishing touches. A transparent approach to projects will address problems as they occur and ensure that your client gets what he or she wants.
Mistake #5: Lack of Up-to-Date Knowledge.
Not being able to visualize newer trends in design or construction can cause frustration and misunderstandings between you and your client.
The Fix: Stay up to date with industry and consumer trends. Keeping a thumb on the pulse of popular designs and construction methods — as well as maintaining your understanding of traditional concepts — is crucial in meeting your client's every need.
Stay Up to Date on Trends
Get the latest marketing & business tips in your inbox.