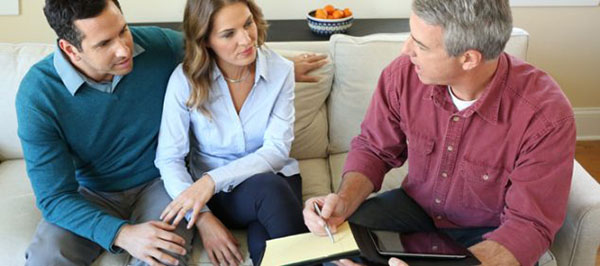 Are you tired of time-consuming paperwork taking you away from the work that makes you money? If so, you're in good company — and you're in luck too. New mobile office management tools have made it easier and more affordable than ever to adopt a system that will increase the organization, efficiency and productivity of your business.
At long last, you can generate custom estimates and work orders on the job site, accept payment for one job while across town at another, and instantly access customer records with a click – all from a tablet or smartphone. Mobile office management lets you tackle all of your administrative duties from wherever you happen to be throughout the day, so you can focus on doing quality work for your customers — at the same time you're managing and growing your business. And you can do it with a lot less frustration and paperwork than before.
To get the most out mobile office management, choose a platform that offers the following:
1. Work Order Management:
Store and display forms and data in one user interface
Create and assign jobs; upload contracts, photos and permits
Access and update job information 24/7, from anywhere
2. Customer Database:
Instantly input, organize and access contacts and customer records
Keep a file of service history, contracts and communications
Upload project photos, material lists and more
3. Scheduling:
Create, view and adjust appointments on a central calendar
Notify staff immediately when schedules are adjusted
Keep track of the whereabouts and productivity of your crew in real-time
4. Estimates, Invoicing and Payment:
Instantly generate pricing details, custom estimates and invoices
Enable clients to pay you directly with a credit card
Instantly update your accounting records
Stay Up to Date on Trends
Get the latest marketing & business tips in your inbox.