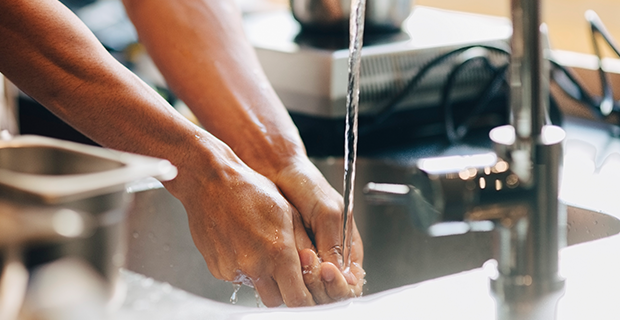 As the spread of COVID–19 continues across the nation and across the globe, it's more important than ever to take safety and communication into account in the field. Even as we adjust our behaviors for social distancing, the need for home services won't stop. But new situations call for new best practices. And, there are some precautions you should take to protect your safety and the safety of the homeowners who are enlisting your help right now.
1. Connect with homeowners digitally.
Using technology to connect with customers will minimize contact while allowing you to exchange the critical information you need to quote and complete jobs. Use your Angi Leads (formerly HomeAdvisor Pro) app, phone, email or direct text messages to connect with homeowners. And use video calling tools like Facetime, WhatsApp, Google Hangouts or Skype to discuss project details and share visual information. Visuals can go a long way in helping you to provide accurate quotes and understand customers' needs, so it's a good idea to use the Angi Leads (formerly HomeAdvisor Pro) app or text messaging to request project photos when they might be useful.
You can also accept payments digitally for free via Angi Leads (formerly HomeAdvisor Pro), or another secure platform of your choice, to minimize contact and avoid the physical handling of cash, checks and credit cards.
2. Sanitize your workspace and tools according to CDC guidelines.
Take every possible precaution when you're entering, working in, and exiting a customer's home — for your safety and theirs. In accordance with CDC guidelines, use quick–acting hydrogen peroxide–based disinfects instead of standard alcohol–based disinfectants; wear gloves and shoe covers; and disinfect high–touch areas like light switches and doorknobs before and after servicing someone's home. Also, wash your hands frequently with soap and water, avoid touching your face and be sure to take the same kinds of cleaning precautions when you return to your own home.
We encourage you to visit the CDC website for further cleaning guidance.
3. Understand and communicate about the virus and appropriate measures for safety.
Communication and trust are more important than ever. Let homeowners know the specific steps you're taking to reduce the spread of COVID–19 in their homes, and request that they take the necessary precautions to protect your safety as well. Never go to work in someone's home if you're feeling ill or have been ill. And familiarize yourself with the CDC's evolving standards not just for cleaning and sanitizing, but also for safe distances and numbers for gathering (currently the CDC is recommending maintaining a distance of 6 feet from others and avoiding gatherings of 10 or more people). As the situation evolves, so too do the best practices. So, it's a good idea to check regularly to see if important changes pertain to you.
Important: If you have been diagnosed with the COVID–19 virus, or exposed to it — or if a customer has been diagnosed or exposed — it's important to discontinue in–person interaction for the period recommended by the CDC.
Questions or concerns? We're here to help. Reach us at (877) 947-3639
Stay Up to Date on Trends
Get the latest marketing & business tips in your inbox.