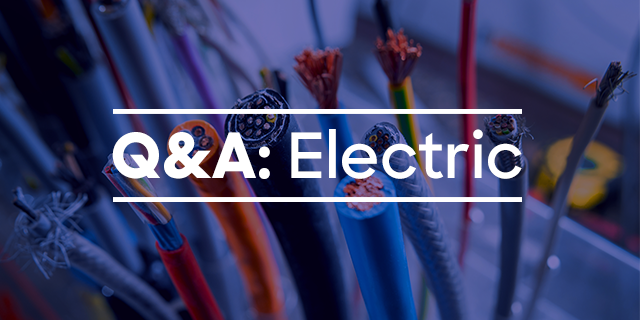 For this first in a series of Industry Q&As on Angi Leads' Pro Resource Center, we caught up with Schneider Electric, a global leader in electrical distribution for nearly two centuries. Schneider provides energy and digital solutions aimed at optimizing efficiency and sustainability. Whether you're an electrician in the field, or work closely with them, read on for the latest insights and innovation to help reach more customers and grow your business.
What's the one new product from Schneider that HomeAdvisor pros absolutely must know about?
We're super excited about the launch of Wiser Energy. It's an integrated monitoring system for residential homes that uses machine learning to provide insights into energy activity and use. Electricians can help customers control utility bills or keep tabs on their consumption. Homeowners, in turn, can grant permission to electricians to remotely monitor their home and notify them of any anomalies, allowing for all kinds of preventive maintenance.
Artificial intelligence is having such a major impact on the industry. Wiser is proof positive of that, as evidenced by the amazing response earlier this year at CES. It even made Forbes's list of Coolest AI Announcements at the show.
Power outages, like those in California, are a growing concern for homeowners. What is Schneider doing to help customers prepare?
Given the recent issues around the aging electrical infrastructure, we've been investing heavily into solutions for homeowners, as well as business owners, governments, and institutions. Back to Wiser, the system captures data on a household's energy consumption and provides a clear picture of how many watts each appliance is using. Armed with this information, the homeowner can determine the best backup power solution and size it appropriately.
Schneider also offers various microgrid solutions that can help communities become less dependent on utility power by harnessing renewable sources of energy. It's kind of an all–of–the–above approach.
How else is alternative energy impacting your industry?
Solar is changing the way homebuilders build homes, so there's an opportunity for us to improve our equipment to fit their needs and help them become more efficient installers. The same applies to residential retrofits.
Also, since solar production flows through the home's load center, we're now able to provide this information alongside the household's total energy consumption. That's helping homeowners save money by becoming more energy conscious.
The skilled labor shortage has hit the electricians trade hard. What is Schneider doing to help?
Building quality products and services that are easiest to install has always been at our core. By improving our designs and offerings we can reduce installation time and customer call backs. A good example is Qwik–Grip, a wire management system that significantly speeds up and simplifies rough–ins by eliminating most knockout removal and box connectors, helping contractors move on to their next job faster.
We're also helping companies grow with better tools and services. Customer interactions with products and people are becoming more digital through their smart devices. Electricians need to embrace the digital revolution to meet the evolving needs of the customers. It's all about leveraging digital tools, from CRMs to fleet management software, to run your business more efficiently, and to better understand and serve the customer.
Are there any exciting technologies coming down the line that you can share with HomeAdvisor pros?
With more homes becoming connected, there's growing demand for simple, streamlined controls. We recently announced our Square D™ Connected Home. It's comprised of devices and applications designed to help homeowners consolidate their connected home, appliance, and energy management into one intuitive digital experience.
Products will include switches, dimmers, receptacles, plugs and sensors, along with a Square D™ Energy Hub. The solution offers an innovative residential system for flexible energy needs by enabling easy connections for all types of power supply environments including solar, inverter, battery, and service entrance needs. It's another example of our mission to give homeowners the tools and insights they need to manage their electricity usage with minimal disruption.
*HomeAdvisor Pro is now Angi Leads
Stay Up to Date on Trends
Get the latest marketing & business tips in your inbox.