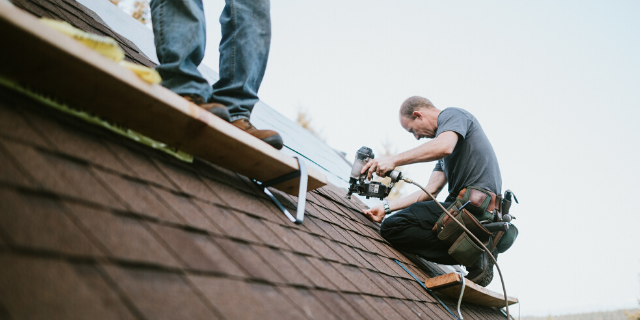 Whether you're battling the heat, slogging through the slow season or trying to manage an uptick in business – staying successful in the summer can be tricky. Here, we've compiled a few of our best tips to help your business thrive this time of year.
Stay on top of your schedule:
An influx of new, seasonal business can help your bottom line, but it also can be difficult to keep track of. If summer is your busy season, keep organized to stay on top of the action. Whether you need to invest in a more robust project calendar, find a way to streamline your workflow, or even hire some seasonal help –staying on top of things upfront can help prevent headaches down the road.
Tip: The Angi Leads (formerly HomeAdvisor Pro) app makes it easy to manage your projects from start to finish, all in one place. You can get new lead notifications, connect with customers, get paid quickly and request reviews.
Grow your business:
If summer acts as your slow season, consider taking advantage of the down time to improve your business. You may want to revamp your website, grow your social media presence, or collect testimonials from past customers to boost your online ratings and reviews. Consider running a seasonal promotion or limited–time offer for the summer months to drive new business as well.
Tip: Take advantage of the long days of summer and extended hours of light to take some great before and after photos of your work –then, post them to your website and social media pages. Homeowners will enjoy seeing real results before they make the move to hire you.
Take time to cool down:
When you work outside in the summer heat, it's important to take the time to cool down when you need it. Stay hydrated and keep water available on job sites at all times and be sure to wear sunscreen to protect your skin from the sun's rays. Dress to stay cool on the job with breathable fabrics and a hat to shield your face. If you're able, try and schedule your most laborious tasks for the morning and evening and save smaller projects for the hottest part of the day.
Tip: Keep an eye out for heat exhaustion. According to the Mayo Clinic, symptoms include:
Cool, moist skin with goosebumps when in the heat
Heavy sweating
Fainting
Dizziness
Fatigue
Weak, rapid pulse
Low blood pressure upon standing
Nausea
Headache
Plan ahead for staff vacation:
Chances are, members your staff will want to take a vacation now that school's out and the weather is nice. Work with employees ahead of time so you can prepare for (and fill) any gaps that may appear on the schedule. Consider hiring some seasonal help as necessary to lessen the burden of extra time off.
Tip: Try to get your employees to request time off well ahead of their actual vacation so you can plan for their absence.
Stay Up to Date on Trends
Get the latest marketing & business tips in your inbox.