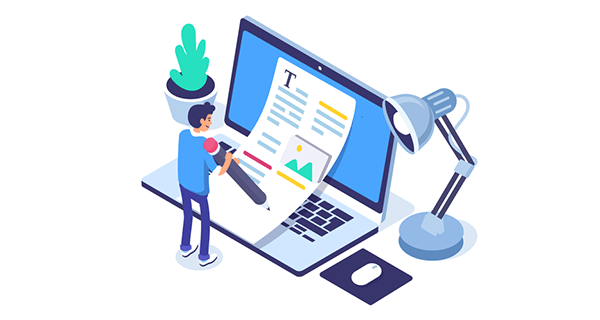 If you were to chart your priorities as a business owner, storytelling may not make the cut. But storytelling can be a useful marketing tool. And you could be missing out on a rewarding, low-cost opportunity if you aren't including it in your strategy for building business.
Why It's Important
When you tell stories, you're giving past, current and potential clients more opportunities to learn about, engage with and develop trust in your brand. Mixing personable, informative content with your other marketing initiatives will keep people interested, where a robotic flow of ads and coupons might irritate and repel them. If you stay on customers' radar with engaging content, you're more likely to be top of mind when they need services – and they'll already know that they can trust you.
Salesforce's 2018 State of the Connected Customer Survey found that when clients trust a company:
95% are more likely to be loyal to the company
93% are more likely to recommend the company
86% will share the experience they had with the company
What You're Aiming For
With storytelling, you're answering the following question for yourself and for potential clients:
Why should clients choose your company over the other
companies in your area that offer the same services?
How to Tell (and Use) Stories
Your stories and brand are unique to your personality, industry and company culture. Don't feel pressured to deliver content that rivals mass-market businesses. Instead, be authentic. Find the stories and information that come organically to you. Your greatest advantage is that you already know your industry and company inside and out.
Tell Your Company's Origin Story
Don't cut-and-paste a generic description into your "About Us" section. This is your chance to shine and differentiate yourself from the competition. Describe how your business came into being and why you're passionate about the work. Add a photo of yourself, your team, your logo — and even your dog — for a stronger visual connection.
Introduce Your Team
Your team page doesn't have to have individual headshots and quirky bios if you don't have the bandwidth to create them. A short description of your company culture and how much you value your staff works just as well, and you can add a recent photo of your team or office if you have one.
Blog Regularly
Blogging keeps you on clients' radar, builds brand awareness and gives you content to share in other channels like social media and email newsletters. Informative content that relates to your services makes you a trusted resource for clients. And engaging pieces about your staff, projects and company initiatives build greater trust and a sense of connection. To make the most of each blog: 
Always try to include a call to action:
  "Have a similar project? Let's talk!"
  "Keep up with our team on Instagram!"
  "Stay in the know! Subscribe to our newsletter."
When you post something new, or when past content is newly relevant (think seasonal or storm-related), share it to your social media channels.
Ask for engagement and comments.
Get Social
In between your blog posts, post social media updates from the office and job site. Every day is an opportunity to snap a photo or share your favorite motivational quote – though you want to be careful not to overload your audience with too many posts. Here are some ideas for your social channels:
Photos of the project you're working on
Articles you're reading about trends in your industry
A "staff dog of the month" or "quote of the week"
A screenshot of a great review on Angi Leads (formerly HomeAdvisor Pro) or elsewhere
Shared posts about a client's experience with you (with their permission)
Spread the Word
Any time your company does something newsworthy in the community, send a press release to the local papers (and, of course, write a blog post about it). Whether you're sponsoring a junior league baseball team, holding a fundraiser for a local charity or adopting a highway, community building is more important to consumers than ever before. These stories are worth telling!
49% of consumers say that, when a company gives back to the community, it strengthens their trust, according to Salesforce research.
---
Quick Tip: If you're worried about coming up with content ideas, you're not alone! Even the best marketers come up against content block. Rather than stressing over topics week after week, create a calendar a few months out. Take seasons, holidays and local events into account as you plan. And if you or your staff have a chance to get ahead on blog posts, go ahead and get them written so they're ready to go!
---
Stay Up to Date on Trends
Get the latest marketing & business tips in your inbox.