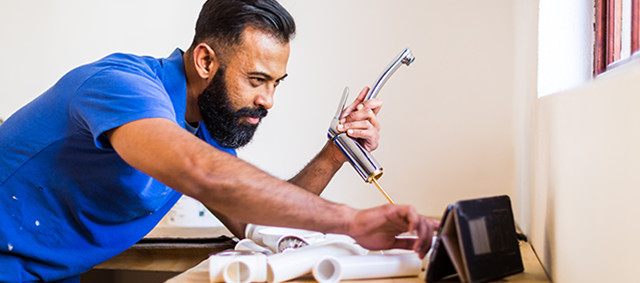 Wildfires, hurricanes, wind storms – depending on where your business is located, you may face various types of natural disasters this year that are further complicated by the COVID-19 pandemic. Here's a look at how you can ensure employee safety and keep your business up and running throughout the crisis.
1. Establish a workplace communication plan.
Ahead of a major storm or extreme weather event, it's important to have a plan in place for how you'll communicate with staff. You should identify and list the stakeholders you might need to reach during a crisis, including employees, mid-hire staffing candidates and your bank. You should also define and document the different channels you'll use, including phone, email and your company website.
Information you'll share might include local news and resources, changed hours or other possible delays. Make sure you have a back-up plan in case the event knocks out phone or internet lines.
Need additional help? Learn how to create an effective crisis communications plan here.
2. Have a strong digital presence.
Outdated information can cause confusion and hurt your bottom line. Make sure to keep employees and homeowners informed with an up-to-date online profile. On social media, follow resources like the Federal Emergency Management Agency (FEMA) as well as state and local government pages. On your HomeAdvisor profile, list any changes to your service areas, hours of operation and any available discounts. You can also update the best way to reach you.
Learn more about how to respond to a disaster online here.
3. Be thoughtful about customer interaction.
When you speak to your customers during or after a crisis, it's important to strike the right tone. Try to see things from a homeowner's perspective, and remain empathetic and knowledgeable when speaking with them. Avoid sounding angry, misinformed or uncaring, and stray away from an upbeat tone, even if that's how you normally talk. Stay on-topic, and avoid sharing misinformation or speculation.
Read more about how to communicate with customers during a crisis here.
4. Reconsider the way you approach disaster response outreach
If you're part of a team that usually travels to disaster sites to help homeowners with repairs, consider re-evaluating that plan this year. If you do plan on heading out, revise your outreach plan to include tools like Angi Leads' (formerly HomeAdvisor Pro) in-app video calling to diagnose issues or set up appointments remotely. You can also use the phone or social media to connect with clients who need your help, rather than going door-to-door. Additionally, use Angi Pay to allow for contactless transactions that are safe and secure.
Stay Up to Date on Trends
Get the latest marketing & business tips in your inbox.