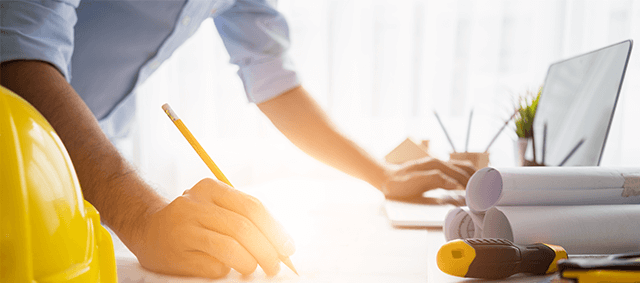 It's tough to find the time to send out a status update from a work site, or write thank-you notes between jobs. If you're in the field during the busy season, you might find it hard to attend seminars and conferences, too. Wondering when you should market your company or work on professional development? That's where the off-season comes in. Here's a look at how to make the most of the slower months to more efficiently manage your business year-round.
1. Revamp Your Website
Outdated information online can hurt your bottom line. If you have new certifications, new team members or projects you want to showcase to new and returning clients, let them know. There are many free and low-cost options available to you to help you update your website. Still not sure? Take a look at what your competitors are doing. If they have a website and you don't, there's a good chance you're missing out on leads.
2. Upgrade Social Media
A social media presence is a necessity for 21st century businesses, and while it doesn't replace a website, it's a good place to start if you don't have the time or expertise to build the website you want. If you already have an existing roster of clients, a Facebook or Instagram account creates a new touch point. Share before and after photos, update followers on any deals you're running and ask for reviews. It will keep you top of mind for them as they're scrolling through their feed – and show any potential new customers you're reputable and engaged.
3. Create a Seasonal Promotion
Don't limit promotions to the holidays. Spring is a time for cleaning and planning those big summer projects, while people prep their homes for winter in the fall. Take advantage of the season you're in to advertise limited-time offers and bring in more business. Even if you're offering a discount for maintenance, taking action like this is more likely to bring in new customers than sitting back when things slow down.
4. Write Thank-You Notes
Whether you're a handyman or a general contractor, it sets you above your competition when you extend a warm "thank you" to your customers in the form of a card, email or other gesture — even if certain customers are more difficult to work with than others. If you aren't sure where to start, research how businesses show appreciation for new and returning customers.
5. Use Your Network
Don't hesitate to ask for help from mentors and peers for advice and insight on how to grow your business. The slow season also provides an opportunity to network and meet new people in your field. If you don't have the budget to attend a conference, find a meet-up in the nearest city where people in your industry get together. If you can't find one, consider starting one of your own.
6. Collect Testimonials
Are you always on time? Do people know you as the best in the business in your town? Don't be shy. Collect testimonials from former customers and display them where people can see. Whether it's on Angi Leads (formerly HomeAdvisor Pro), social media or your website, you should show potential new customers that you are a trusted expert in your field. No one says this better than the people you've done work for in the past.
Stay Up to Date on Trends
Get the latest marketing & business tips in your inbox.