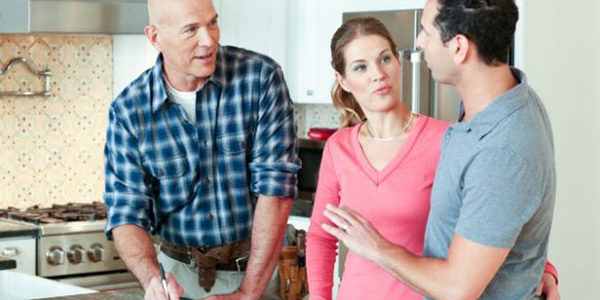 If you're bidding on a job, it's a safe bet that you're not the only pro in the mix. So what's the best way to cut through your competition and win the job? By giving your prospective customer more than just a price. Here are five extras to include in your bid that are sure to swing the job in your favor:
1. Don't Rely on Prices Alone.
Unless your quote is abnormally high or low, chances are it won't stand out against other contractor bids. Including an outline of your expertise, a description of your approach and a rough breakdown of the prices in your bid will give your potential client insight into your methods and experience. Extra information that showcases your strong suits is a definite advantage when it comes to delivering a stand-out contractor bid.
2. Guarantee Your Work.
One of the biggest fears among homeowners beginning a home improvement project is hiring the wrong pro. Including a guarantee or warranty in your bid will alleviate your potential customer's worries and show that you take pride in your work. If you have the time, it's also a good idea to walk your prospective customer through your warranty.
If you work in a state that requires contractor warranties, explain to your potential customer how your warranty follows the state-mandated requirements.
3. Provide Testimonials.
Word of mouth is still a powerful tool for homeowners looking for home improvement professionals. Including testimonials from past customers in your bid will show your potential client that you stand by your work and collaborate well with your customers. You can even go one step further by including the contact information of your past clients in your bid. Always double check with your references before including their personal contact information in your estimates.
Online reviews are another helpful tidbit to mention in your bid. Websites like HomeAdvisor, Angi, Yelp and Google host reviews and testimonials from past customers. Online review sites are quickly becoming the most popular way for homeowners to research potential pros.
4. Explain your Logistics.
Completing a home improvement project requires the coordination of several pros. Outlining who will be working on the project, when and in what capacity will help your potential client understand your approach to the job and whom to expect around his or her house. You can also include information about your subcontractors in the bid. Letting your prospective customer know more about your process will build trust.
5. Provide Knowledge.
Most potential clients don't understand the technical side of home improvements. Bringing an understanding of the materials, methods and potential challenges of the project to the bidding phase of the job will show your client that you know your craft — and most importantly — know his or her project.
Stay Up to Date on Trends
Get the latest marketing & business tips in your inbox.