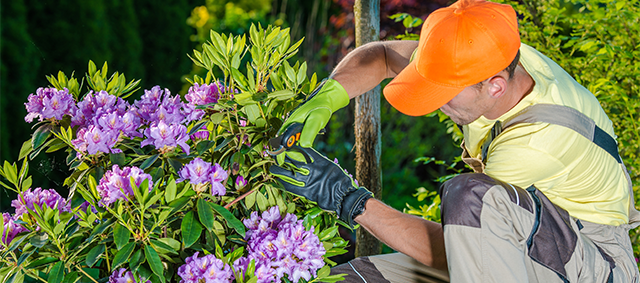 If you're a pro in the home service business, you've likely experienced the skilled trades labor shortage first-hand. For many pros, it looks like this: A customer wants your help on a home project. You have the skills, tools and expertise to get it done right – but you don't have time or crew to spare, and you have to turn the job down.
You aren't the only one. The current labor shortage is multi-faceted and complex, and exacerbated by elements of the Covid-19 pandemic, according to Angi's Skilled Trades Report. Fortunately, there are ways you can use the labor shortage as an opportunity to grow your business and get ahead of your competition.
1. Expand your methods of recruitment.
What's most important to you in a new hire? If you say a positive attitude and a strong work ethic, you're in the majority. Between 80 – 85% of pros surveyed for Angi's Skilled Trades Report say those two characteristics are extremely important when hiring – and anyone can have them.
One of the larger, structural causes of the labor shortage is the lack of women, minorities and young people in the trades, according to Angi's Skilled Trades Report. In addition to traditional recruitment, like word of mouth, try new ways of cultivating and finding talent who can provide value to your company. This includes engaging with high schools to promote recruitment and using online job posting sites where digitally native generations are most likely to be searching for work.
2. Increase incentives.
About 65% of pros surveyed for Angi's Skilled Trades Report say that higher wages have a moderate to major effect on recruiting new talent – and pros using this strategy in the real world are seeing success.
"One of the most effective methods of attracting new talent to our company during a labor shortage is increasing incentives," says Maid Bright, a cleaning service located in Herndon, Virginia. "We are giving a lucrative bonus to our existing team members when they refer friends or family to join our company, and those who we hire after three months of successful employment."
3. Offer full employment and benefits.
In addition to increasing incentives to attract talent, Maid Bright keeps employees engaged by making them feel valued and providing a clear path for growth.
"Each of our team members is employed by Maid Bright – not contracted. Our employees receive great benefits, including medical, dental and vision insurance, paid holidays, along with great pay," says Maid Bright. "We pay our employees on a commission basis, generally higher than the standard for our industry, so they feel invested in our company. We also promote within most of the time and allow our employees to excel within our company."
Providing management opportunities is a recruitment method most popular among younger businesses, according to Angi's Skilled Trades Report, suggesting that they recognize how important a sense of ownership and career growth is to people considering a career in the trades.
4. Create a supportive culture.
One way to keep your employees feeling valued is to take your methods beyond traditional methods – even incorporating your employees' opinions and insights into decisions you make for your business.
"Our employees are our greatest asset. We absolutely would not be in business without them," Maid Bright says. "Your company culture should support an environment where everyone feels valued. We often ask the opinions of our technicians about hiring and our process."
5. Embrace changes that make your business run more smoothly.
What's skilled trades work going to look like moving forward into the next year? One thing seems likely: an increased reliance on digital tools that's here to stay.
"More virtual forms of communication are going to be required," says Maid Bright. "We have already implemented online applications on our website and social media platforms."
Additionally, Maid Bright says they've utilized technology to better communicate with their team members. By keeping what works and staying open to new ideas, you can keep your company on the cutting-edge of your industry – not just flourishing but also leading the way forward.
Stay Up to Date on Trends
Get the latest marketing & business tips in your inbox.