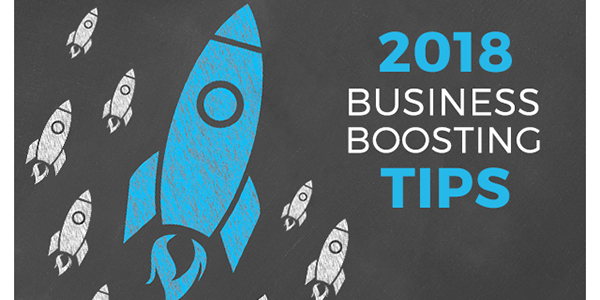 A new year means new opportunities to grow your business. Use these nine tips to position your company for success in 2018.
1. Set Realistic Goals.
Set realistic expectations by basing your objectives on last year's successes. Focusing on proven victories will help you keep your momentum, and ensure your company stays on track without overextending you or your employees. Setting unrealistic expectations can bog down your business and affect its profitability.
2. Use Online Marketing.
Adopting online marketing is a simple and effective way to boost your business. Review sites like Angi Leads (formerly HomeAdvisor Pro) help you share information and build trust with potential clients. Claiming your company on Google Places and Yahoo! is also an important step. These sites make it easier for homeowners to find and contact your business.
3. Keep a Robust Online Profile.
A detailed and updated profile is an important part of building a trustworthy image. Be sure your profile has an updated phone number, physical address and hours of operation. It's also a good idea to include photos of your work, discounts and awards.
4. Send Thank You Cards.
Handwritten letters are a great way to follow up with past customers. Taking the time to hand write a letter demonstrates your dedication to customer satisfaction and a personal interest in their needs. Be sure to include important contact information in your letter and always close with a simple call to action. This is also a great way to earn referrals.
5. Retarget Cold Leads.
The new year is a great time to reach out to cold leads. Offering special deals or discounts is an effective way to reestablish contact. You can also reach out to check on your lead's project. Many homeowners need follow-up repairs or changes after completing a job.
6. Focus on Your Strengths.
Don't overlook last year's successful strategies and tactics. Zero in on past victories — e.g., hiring a salesperson or investing in online marketing — and set aside more time or money to enhance these strengths.
7. Respond to Reviews.
Online communication gives you a chance to share information about your company and build stronger customer-business relationships. This is especially important when addressing negative comments or reviews. Responding in an upbeat and courteous manner will show homeowners your dedication to customer service.
8. Set Your Business Apart.
Old-school marketing tricks can set your business apart in an increasingly digital world. Handwritten thank you cards, brochures, coupons and phone calls are all time-honored ways of growing your business. Referrals are also a powerful promotional tool. Doing great work will inspire homeowners to recommend you to friends and family.
9. Stay Current with Industry Trends.
Staying up to date with popular designs and construction methods will help you understand the needs of future customers. Professional certifications are a great way to stay current in your industry. Also, listing these achievements on your website will show homeowners your dedication to your craft.
Stay Up to Date on Trends
Get the latest marketing & business tips in your inbox.