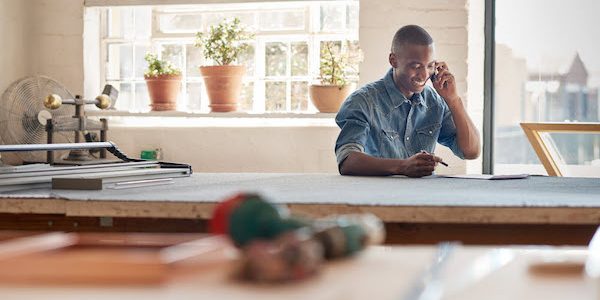 New leads mean new business — and new business is always a good thing, right? Of course. But only if you're working with the right clients. Failing to vet your leads properly can result in messy customer relations, job site mistakes and — if nothing else — wasted time. Here are four over-the-phone questions to ask homeowners to ensure you're the perfect match for the job — before you load up the truck.
Question #1: Tell me about your project. Having the homeowner describe his or her project will give you a quick overview of the job and a peek at your potential client's personality. If any part of the job doesn't match up with your skills or expertise — including timelines — consider moving on to the next lead.
Even if the job details look perfect, it's important to consider the homeowner's personality as well. Certain behaviors — like indecisiveness, bullying and unwillingness to listen — can make completing a job in good order a struggle.
Question #2: What is your budget? A general understanding of what the homeowner plans to spend will help you determine whether the project is feasible. If your potential client refuses to share a budget or doesn't have enough to complete the job, you may want to consider other projects. Organizing a job around unclear or tight financials will complicate every part of the project – including payments.
Limited financials don't always have to be a deal breaker. Working with a customer to reevaluate his or her project can help you earn trust and grow repeat business.
Question #3: What's your ideal completion date? Not all homeowners understand the time needed to complete a home improvement project. If they have unrealistic deadlines, explain that the project may take longer and provide an alternative timeline. In many cases, finalizing completion dates will require compromise from both parties. Move on to other prospects if the homeowner refuses to budge on the timeframe.
Question #4: Have you researched your project? Homeowners who research their projects prior to calling a pro are more likely to provide clear direction during the job. Informed customers are also more inclined to understand the challenges associated with their project. If the homeowner hasn't researched his or her project, you could run into indecision and changed plans.
In some situations, passing on a job may be the best decision for you and the homeowner. When you focus on the jobs that fit your expertise and availability, you'll have satisfied, repeat customers who help build your reputation for you.
Stay Up to Date on Trends
Get the latest marketing & business tips in your inbox.